About
Wayne and Molly Crawford are unique in their approach to their business; they work as a team. They place importance on building relationships with their clients and put this in motion from the start by attending new-client meetings together. They are sensitive to clients' needs and desires and approach each job from the clients' point of view. They understand the necessity of, and pride themselves on, good communication with the client throughout the remodeling process, from presentation of the proposal to completion of the job. Total client satisfaction is their goal.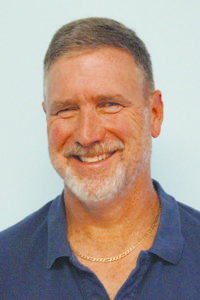 Wayne Crawford has 30 years experience in the construction industry in Central Virginia. Throughout his career, he has been promoted from carpenter to lead carpenter to project supervisor on jobs from the smallest remodeling project to supervising new-home construction. He is not only a well-skilled carpenter, but has a great eye for design and functionality.
Wayne has established and cultivated great relationships with his clients and subcontractors alike. This creates an environment for success on every level of every job.
Wayne is a lifelong resident of Central Virginia. He is an avid University of Virginia sports fan, especially Virginia football. He enjoys spending time with Molly and his two young daughters, and particularly enjoys participating in outdoor activities with them.
Molly Akeel Crawford has spent her 30 year career in business administration, marketing and sales. She prides herself on presenting clients with thorough and professional proposals and contracts, and being accessible to clients throughout the remodeling process. Raised in Alabama, she has also lived in New York and Los Angeles. She has called Charlottesville/Albemarle her home since 1999 and selected the area for its natural beauty, culture, and southern charm.
Molly has three young-adult children, who have also made their homes in Virginia. She enjoys spending time with Wayne, family and friends, as well as being involved in the community through her Chamber of Commerce and Women United affiliations. Like Wayne, she also cheers for the Virginia Cavaliers alongside her own Auburn Tigers during football season.