Testimonials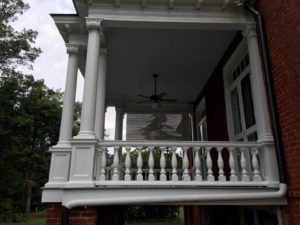 "I own an old, historic home in downtown Charlottesville that I have been renovating in phases over several years. Wayne Crawford has been with me every step of the way and is now an invaluable partner of mine in this "labor-of-love" project. Wayne has everything you want in a contractor… he does what he says he will, he finishes what he starts, and he takes personal ownership of the project. I trust him implicitly with my home and will continue to call upon him for years to come."
Wyck – Historic Downtown Charlottesville
---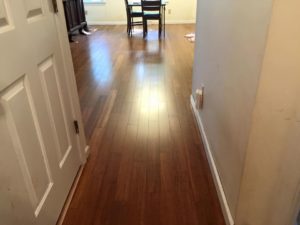 "Your expertise and advice was excellent. We had requested that all the work be done outside of normal business hours. Your company was terrific in accommodating our wishes. The work you performed was excellent and you left the premises clean after each time work was done. It was a pleasure to work with you and we wish you the best of luck."
MH Swanson and Associates – Historic Downtown Charlottesville
---
"We had a time sensitive kitchen cabinet remodel project. After contacting Wayne, he responded quickly and arrived at our home according to schedule. Wayne used his carpentry skills to complete the project professionally and on time."
Greg and Sharon -Barboursville
---
I can't say enough about how enjoyable it was to work with Crawford & Crawford Residential Remodeling. Wayne and Molly are not only easy to work with, the attention to detail and their concern that we were pleased with the results was beyond anything we had experienced before with this type of remodeling and construction. And the pictures don't reflect the finished product, which will blow you way. They were open and honest and the projects we worked on became a team effort — incredible communication and collaboration. They also introduced other people in the mix, and those people were of the same high quality as Wayne and Molly. That says a lot about how much they care when selecting subcontractors to do work. A++++!
Lorry – Forest Lakes, Charlottesville
---
Although this was a small job, Wayne didn't treat it as such. He was careful about everything, from checking to be sure the post wasn't structural to exploring options for capping the post (Molly was a big help on how best to cap the post). I would definitely recommend them!
Leone – Forest Lakes, Charlottesville